<meta name="google-site-verification" content="rBgk_DJFBnv8IFOpBChbajIVJpDvmjEbHA8dO8hOfQU" />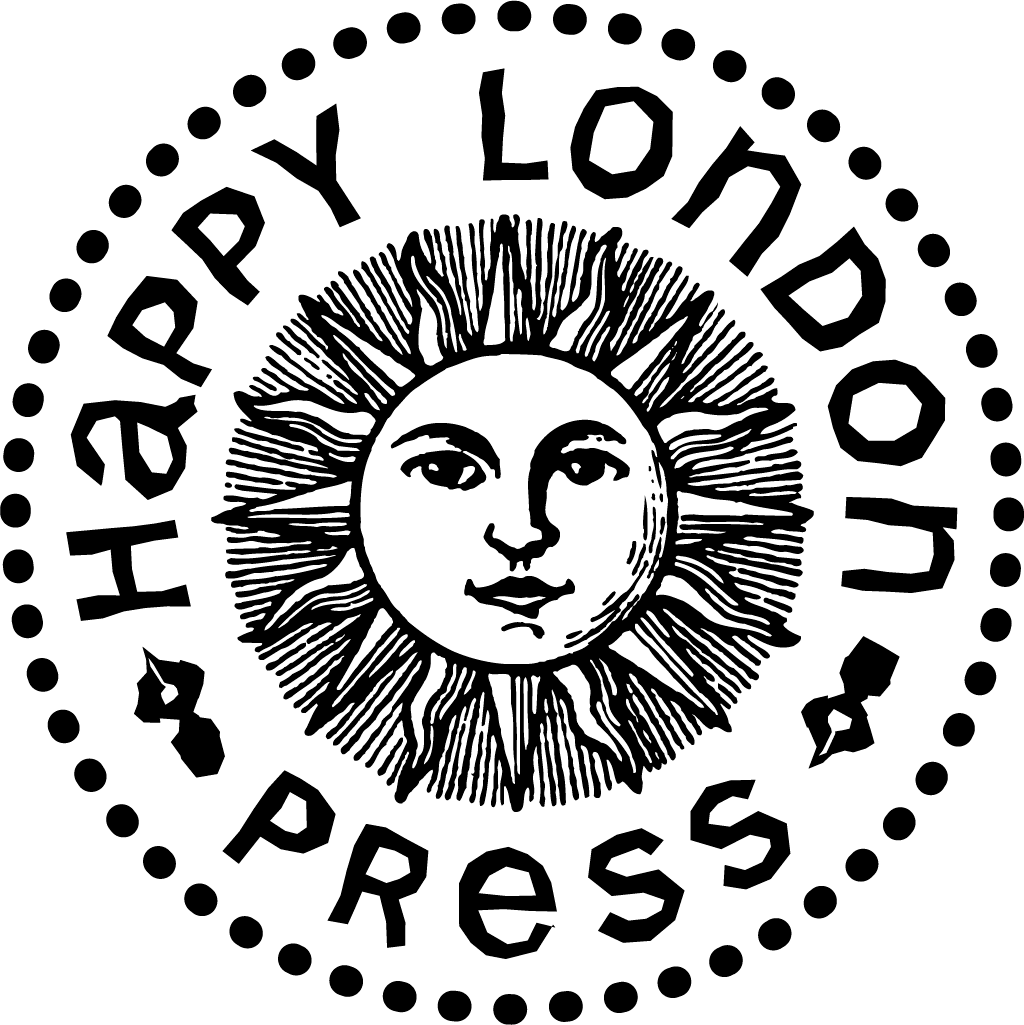 Indie publisher • Crime Thrillers • Short Stories • Romance • Travel • Fiction •
Here is the boring stuff - but we need to have it...
Rules of the competition, Terms and Conditions and Privacy policy
Competition Rules
Hi 2020 Short Story Competition
CLOSES from 20.07.20.
20 winners • for 2020
The Prize's aim is to find 20 best short stories from new writers across 3 Challenge Groups
• Three County Challenge (Bucks, Herts & London)
• UK Challenge ( British isles and Northern Ireland)
• 11yrs - 18 yrs Challenge (UK- British Isles and Northern Ireland) must be accompanied by parent of guardian
Any gender, nationality or background, who are a resident in one of the three groups.

The competition's Prize is for 20 individual Winners, whose subjects chosen from one of 5 categories, to be published in a beautiful illustrated hardback book by: Happy London Press an independent publisher.
​
Plus a radio interview on Wycombe Sound 106.6 fm and a recorded podcast of their story on Anchor.fm/HappyLDNPress and Wycombe Sound 106.6fm podcast.
Also we like to thank Chorleywood and Gerrards Cross Bookshops who are supporting the competition and will be both launching the winners and stocking the books at their beautiful shops. And thanks to Hertfordshire Life Magazine for joining in the Awards
​
Submission Guidelines


Submission of an entry is taken as acceptance of all the terms and conditions of entry. Incomplete entry forms and short stories not submitted in accordance with these terms and conditions will not be eligible for consideration.

1. Submit short stories of from 1000 up to 1500 words. It must not go over the word count, as the story will not fit in the allotted chapter in the printed book. So make sure you accurately do a word count.

TOPICS
• Adventure/travel
• Thriller/Dark
• Romance
• Science/Fantasy


2. Open to Unpublished writers who are proven residents in one of the three challenge groups and written in English. Must be clean. No swearing, No provocative meanings, sex or violence. Entries must be entirely the work of the entrant and must never has been previously published, in print or online.

b) We encourage all entrants to submit entries that are bold, different and original in order for them to stand out from the rest.

Please keep a copy of your submission. No corrections or alterations can be made after receipt.

c) Entries must be entirely the work of the entrant and must never have been previously published, in print or online (including websites, blogs, social network sites), or broadcast or been commended, long-listed or short-listed in another writing competition.

d) Any entry found to have been plagiarised would be disqualified.

e) Submissions are not to be entered into other competition until after the announcement of the winners 30th October 2020.

f) A story published posthumously will not be eligible if the author died prior to 1 January 2019. Entries will not be eligible where the author is a member of the judging panel, anyone involved in the administration of the Happy London Press.

ENTRIES

3. a) Entries may only be submitted online via the specific entry form on the Hi2020 Awards website www.happylondonpress.com (www.hi2020.co.uk). Entries submitted in any other form will not be accepted unless exceptional circumstances contact happyldnpress@gmail.com.

b) Although the entries will be assessed anonymously, they must be submitted in the author's own name.
c) Authors may only enter individually and not as part of a team.
d) The story submitted must be a separate, standalone, original story and not a chapter of a book or ongoing work.
e) The story submitted must be (and by submission of this form is warranted by the author and accepted by the Hi2020 Award to be) original, fictional, and entirely the author's own work.
f) The story must not infringe the copyright or any other rights of any third party and not be libellous, unlawful or defamatory of any living person or corporate body.
g) The author is entirely responsible for any potential copyright or other legal issues in his/her story.

SUBMISSION FORMAT
4. The format of the story must adhere to these following rules, so that the team of readers and judges can easily assess your story.
a) PDF format
b) Typed in Arial 12 pt black font
c) Double-spaced
d) Hard returns between paragraphs (NO indentations anywhere please)
e) The Title of the story and the Author's full name to the top - Header
f) The email, word count in the footer (the base of the page) with a folio and number pages - eg 1 of 3.).


Fee paid via PayPal

Early bird Discount - One entry £2 and two entries for £3 by 30th April 12am midnight GMT (you can submit story later before the deadline July 20th 5pm).
Enter as many stories as you like - but only one of your stories will be entered into the semi-finalist short list.

After 30th April Full Price Entry fee of £6 per story -

If you do not have a valid PayPal account, you will be able to make a payment as a guest using your credit/debit card at the time of entry. Please select this option at the payment stage of the entry process.
.

The deadline date for entries is 5PM (GMT, London) July 20th, 2020.

4. Winners will be announced Autumn 2020
Hi 2020 Short Story Festival Week.
Wycombe Sound FM106.6.
www.HappyLondonPress.com.
Chorleywood and Gerard's Cross Bookshops.


5. Prizes:
• 20 amazing winning authors will be selected to be published in a sumptuous hardback illustrated short story book.

With the Judges favourite "Best In Show" will receive a certificate of Recognition.
• 20 winners to be interviewed on radio
• Selected winners to have their stories read on radio and posted on podcast e.g. Anchor.fm/HappyLDNPress
• *Selected winners may have their stories published by our media partners (to be confirmed at a future date if it is possible).


6. Entry via the web submission only
​ PDF format only
A single file size not exceeding 1MB in size. No images. No tables. No footnotes.
​
7. Changes
Amendments cannot be made to entries after they have been submitted, nor substitutions made. If entrants wish to correct errors they must submit and pay for a new entry.

8. Receipt of Entry
The email receipt of your payment via PayPal
If there are problems - please email HappyLDNPress@gmail.com with you query.

9. Contact Information / GDPR /PRIVACY POLICY
Happy London Press, its affiliates, partners to keep the entrant updated regarding the products and services offered by them may subsequently use information provided at the time of entry. This information will not be shared with third parties. >>>CLICK HERE<<<


The Important things to take note when submitting:

10. Copyright
a) Entrants retain the copyright in their entries, but by submitting a story into the Hi2020 Award, entrants acknowledge and agree that each shortlisted entrant:

i) The Entrant grants to Happy London Press, its affiliates, licensees, successors and assigns a worldwide sub-licensable, perpetual, transferable, non-exclusive royalty-free licence to use in any way whatsoever including but not limited to, public performance, public display, publishing, reproduction, broadcasting, amendment or modification of the entry or any part of the entry on and through the website www.happylondonpress.com, and all its social media channels, podcasts, blogs, YouTube and digital magazine channels including @happylondonpress, @HappyLdnPress and in its different present and future forms - for example newsprint, Braille, talking book, podcast, audio download, electronic databases, e-paper, mobile device application, electronic media or website including mobile form or any other facsimile or derivative versions in any medium.

ii) Without prejudice to the above, the entrant grants Happy London Press a non-exclusive, perpetual, royalty-free licence to publish the first three paragraphs of the winning entry and runners-up on the HappyLondonPress and Hi2020, Wycombe Sound and CWBookshops and other affiliate/partners' websites.

b) All entrants will be deemed to have granted the rights for publication and distribution in paper, e-paper, e-Book, downloadable format, talking book, podcast, mobile device application, electronic media or website including mobile form or in any other present of future form of publication, and they or their agents will clear the necessary rights for such publication and distribution. The rights for publication will be non-exclusive, with no bar on publication rights elsewhere.

11. The Judges and Judging

Judges may change due to the Corona Virus restrictions and Governmental measures.
• Wycombe Sound 106.6fm (invited Guest Judge)
• Happy London Press Representative and also Author of short stories Andrew Segal
• Chorley Wood Bookshop - Sheryl Shurville
• GUEST Editor -

Entries will be judged based on the following criteria:
a) Storyline, style, structure, tone and presentation
b) Well edited, grammar and spelling checked thoroughly.

Judging is fair and unbiased. Experienced readers assist in selecting the shortlists. The judges' decision is final and no individual correspondence can be entered into. Judges are unable to comment on individual entries.
​
c) A team of readers will mark each story out of 5. The next stage, the highest scoring stories will be reduced to the top 8 stories per category for the judging panel to read.

d) A judging panel will read the semi- finalists' selection of short stories and will draw up a list of up to 19 Highly Commended stories.

g) An overall 'Best in show' winner will be announced along with the 19 highly commended stories at the Hi2020 Awards presentation ceremony in July 2020.

h) All winners will receive a prize of a beautiful hardback book with their name inscribed at the front of the book.

i) Happy London Press reserves the right to increase or reduce the numbers of entries selected for the judges to read and for the shortlist at its sole discretion.


ADMINISTRATION

a) Happy London Press and its volunteer support will administer the competition to the best of their ability.

b) All announcements in relation to the Hi202 will be published on www.happylondonpress.com and www.Hi2020.co.uk<http://www.Hi2020.co.uk> and affiliates and partners.

c) Entrants must provide their name, email address, and district of their residence on the entry form. When the short list is announced entrants will be asked to provide proof of their residency via a 1-month-old copy of their utility bill. This will be immediately discarded after assessment.

We will make use of this data, and other information we may collect about you, for the purposes of administering Hi2020 and promoting Hi2020 Award. For more information on how we use your data, and your rights, please see our privacy policy at www.happylondonpress.com.

d) Entrants must supply full details as required above and comply with all rules to be eligible for the Award. Ineligible, obscene or fraudulent entries will be automatically disqualified.

e) Happy London Press reserves the right to refuse any entry for any reason at its absolute discretion and reserves the right to vary the Rules and Conditions of Entry, and alter the published programme, as may be deemed necessary to ensure the proper administration and integrity of the Hi2020 and where required for reasons beyond its control. Any amendments will be published on www.happylondonpress.com.

f) Happy London Press reserves the right to cancel, modify or supersede the Hi2020 (including altering prizes) at any stage, if deemed necessary in its opinion to ensure the proper administration and integrity of the Hi2020 Award, or if circumstances arise outside of its control.

g) By entering, all eligible entrants will be deemed to have accepted these rules and to agree to be bound by each and all of these terms and conditions. Happy London Press reserves the right to exclude entrants and withhold prizes for violating any of these terms and conditions.

h) The submission of an author's work by a publisher or agent will be taken as agreement by the author that he/she is willing for the submitted work to be considered and that he/she consents to and approves of all terms and conditions contained herein and as agreement by the publisher or agent to guarantee and procure the author's compliance with these terms and conditions. If such publisher or agent fails to do the foregoing,

Happy London Press may at its sole discretion disqualify the entry and/or reclaim any Award and/or associated prize money and revise the shortlist and (if applicable) winning entries. Any author who submits an entry warrants that he/she has obtained all necessary publisher and/or agent consents required to submit an entry in accordance with these terms and conditions.

i) All entrants will indemnify Happy London Press and the Support Partners of Hi2020 against loss or damage (including any legal costs or expenses and any compensation costs and disbursements paid by Happy London Press and the Support Partners of Hi2020 on the advice of legal counsel to compromise or settle any claim) occasioned to Happy London Press and the Support Partners of Hi2020, in consequence of any breach f these terms and conditions by the entrant or arising out of any claim alleging that the submitted entry constitutes an infringement of copyright or contains libellous, obscene, defamatory or otherwise unlawful matter.

j) There is no alternative to the prizes stated and the prizes are not transferable, and no part or parts of any prize may be substituted for other benefits, items or additions.

k) Happy London Press and the Support Partners of Hi2020 will not be liable for any failure of receipt of entries. Happy London Press and the Support Partners of Hi2020 have no responsibility for any entries, which are lost, delayed, illegible, damaged, incomplete or otherwise invalid.

j) If Happy London Press and the Support Partners of Hi2020 are unable to contact a shortlisted author despite making reasonable attempts to do so, the judges will be entitled to shortlist another entry.

Other than death or personal injury arising from the acts or omissions of Happy London Press and the Support Partners of Hi2020 will not be liable for any loss or damage arising out of participation in the Hi2020 or the award of a prize.

l) These terms and conditions are governed by the laws of England and Wales and entrants submit all matters arising in relation to these terms and conditions or the Hi2020 Award (including all non contractual disputes) to the exclusive jurisdiction of the courts of England and Wales provided that if you are a resident of Scotland, you may also bring proceedings in Scotland, if you are a resident of Northern Ireland, you may also bring proceedings in Northern Ireland, and if you are resident of Ireland you may also bring proceedings in Ireland.

Nothing contained in this clause shall limit the right of Happy London Press, its affiliates or subsidiaries, successors or assigns, to bring a claim in any other jurisdiction.
​
​
GOOD LUCK
AND REMEMBER - ITS ALL ABOUT THE STORY AND HOW WELL IT HAS BEEN PROOF READ
​
​